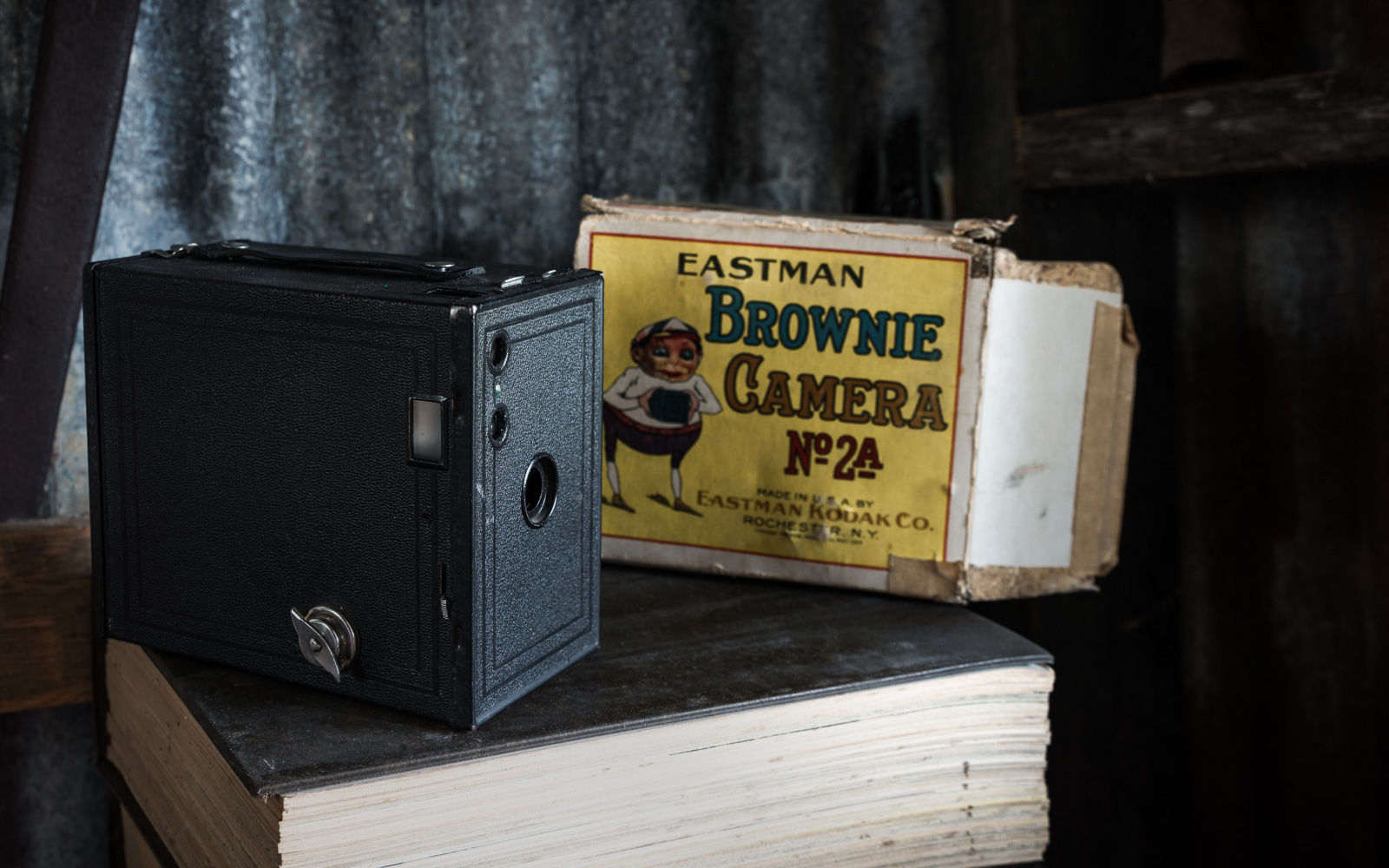 Adding more and more cameras to my collection, these are some of the oldest ones that I have; a Japanese Beautycord TLR from the early 50's and a Kodak Brownie Model 2a from the mid 20's.
The Brownie was found on Ebay and is in excellent condition with the original box, I don't think it has been used much at all since the mid 1920's as the leather is still in really great shape.
The TLR was found on Gumtree and bought off an older gent who received it from his father many decades ago. When I collected it he was reminiscing about his youth and the many great shots he had acquired hen using it; he was sad to see it go.